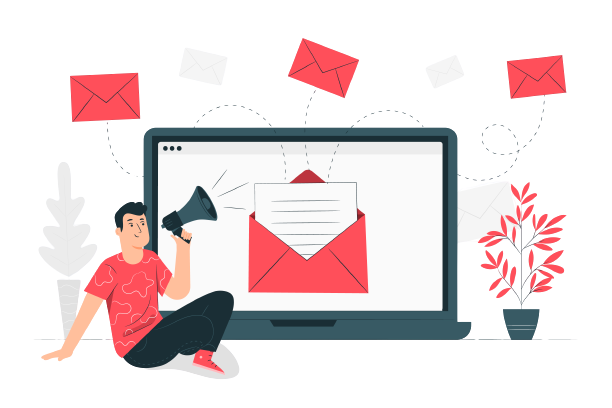 In the ever-evolving world of digital marketing, email marketing continues to remain a timeless powerhouse. But what exactly can email marketing do for you? The answer to this question is multi-faceted and immensely powerful. In this comprehensive guide, let's unravel the mysteries of email marketing, and explore its significance, benefits, key components, best practices, common mistakes, measurement of success, future trends, and the tools that can catapult your marketing strategy to new heights. So, buckle up for a journey through the world of email marketing, and discover how this email marketing software can transform your digital presence. But before you start exploring the benefits of email marketing software for your business, let's explore why email marketing is a crucial strategy for you.
The Email Marketing Renaissance
In a world awash with social media, influencer marketing, and flashy ad campaigns, the humble email often gets overshadowed. But behind that seemingly ordinary inbox lies a marketing goldmine. Email marketing isn't just about sending messages; it can allow you to create long-lasting connections. It's a personal, direct, and highly effective way to engage with your audience. So, if you think email marketing is passé, think again. Let's explore how this underappreciated powerhouse can work wonders for your business.
Understanding Email Marketing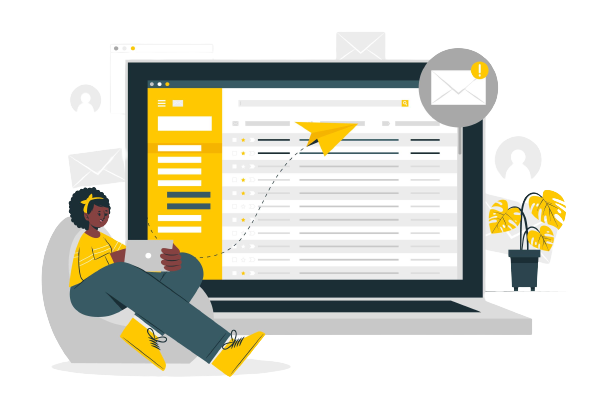 Let's dive deep into understanding what email marketing is by exploring the historical context of email marketing and its evolution in the digital age.
At its core, email marketing is a digital marketing strategy that involves sending targeted and personalized emails to a group of recipients, typically existing or potential customers. It can help you to build and nurture customer relationships, promote products or services, and achieve various marketing objectives. Email marketing often includes newsletters, promotional offers, product updates, and other relevant content. It's also a cost-effective and efficient way for you to reach your audience, as it can empower you to track open rates, click-through rates, and conversions. So, with the right strategies and segmentation, email marketing can be a powerful tool for building brand loyalty and driving sales.
Historical Context of Email Marketing
Email marketing's historical context can be traced back to the early days of the Internet. In the 1970s, the first email was sent, laying the foundation for digital communication. However, it wasn't until the 1990s that businesses began to recognize email's marketing potential. This period saw the emergence of commercial email, where companies send promotional messages to customers. These early campaigns were typically basic text-based emails.
Evolution of Email Marketing in the Digital Age
As the internet expanded, spam became a concern, leading to the introduction of regulations and laws in the 2000s to combat unsolicited emails. The CAN-SPAM Act in the United States was a notable example. This legislation required businesses to include opt-out mechanisms and accurate sender information in their emails.
Email marketing continued to evolve, with the 2010s seeing a focus on mobile responsiveness and integration with other digital marketing channels. Today, email marketing is a highly sophisticated tool that leverages automation, personalization, and data analytics. It plays a crucial role in digital marketing, it can also help you with targeting specific audiences, nurture leads, and drive sales. Email marketing has come a long way from its humble origins, adapting to technology and consumer preferences to remain a valuable communication and marketing channel.
Benefits of Email Marketing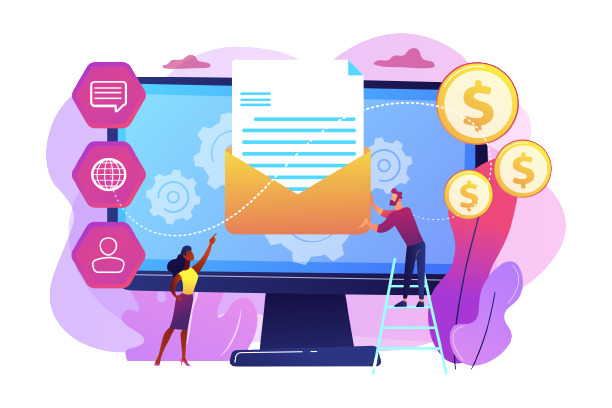 The benefits of email marketing software are multifaceted, some of the most important and common benefits that you can enjoy for focusing on email marketing strategy include:
Email marketing is a cost-effective strategy, which makes it accessible to businesses of all sizes. The main reason behind email marketing strategy being cost-effective is that it requires minimal expenses for design, distribution, and tracking. You can reach its target audience directly with email marketing, which allows you to avoid the cost associated with traditional advertising. Additionally, appropriate email marketing software can empower you with email automation and segmentation, which can optimize your research and make your email marketing strategy an efficient and budget-friendly option.
With this cost-effective strategy, you can also reach your target audience as email marketing empowers its users with precise targeting capacities by segmenting their email list based on demographics, behaviors, or preferences. This ensures that you can curate relevant content for each of your customer subgroups and send customized messages to resonate with your audience, which can increase engagement and conversion rates.
With email marketing, you can also boost your ROI, as email marketing can enable you to deliver personalized content to a segmented audience, which in return can drive higher engagement and conversion rates. Additionally, the cost-effectiveness and ability to nurture leads over time can contribute to increased sales and customer retention. With the analytic tools of email marketing software, you can view insights to optimize your strategies continually and maximize the return on investment.
There are many email marketing software that provide the option of campaign analytics, which allows you to know if your campaign is working on your customers or not, or how the campaign is impacting your sales. By gathering all information about your campaigns and making it accessible to your teams, email marketing software can help you measure your results and decide what works best for your business.
Increased Website Traffic
Another significant benefit of email marketing is that it can increase your website traffic by directing recipients to relevant content, promotions, or landing pages. By including calls to action within your emails, you can encourage your recipients to click through the website. Additionally, by using engaging and informative emails that pique the interest of customers you can drive your recipients to visit your website for more information, which can eventually increase your website traffic.
Last but not least with email marketing you can also retain your customers as it enables you to nurture relationships through personalized content, loyalty rewards, and exclusive offers. By regularly updating your customers with your brand offers you can keep your business at customers' top-of-mind and with post-purchase emails you can solicit feedback and encourage repeat business. This in return can strengthen customer loyalty and retention.

Now that you have recognized how an appropriate email marketing strategy can boost your business, let's explore the key components of email marketing.
Key Components of Effective Email Marketing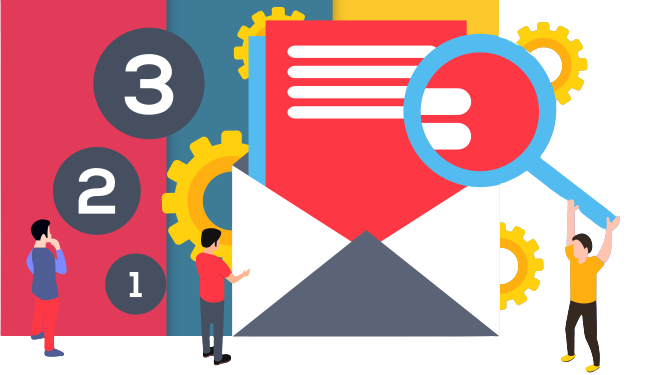 Email marketing comprises several key components that work together to create successful campaigns. Here are the essential elements that you should consider:
Building and Segmenting Your Email List
To build and segment your email list consider the following: 
Subscriber Acquisition: The foundation of email marketing is your list of subscribers. Grow it through website sign-ups, social media, events, and other channels.
Segmentation: Divide your list into specific groups based on demographics, behavior, or preferences. Segmentation allows you to send targeted content to different audience segments.
Crafting Compelling Email Content
To craft compelling email content focus on: 
Subject Lines: Engage recipients with attention-grabbing subject lines that convey the email's value.
Content Relevance: Create informative, engaging, and relevant content that aligns with the recipient's interests.
Call to Action (CTA): Encourage readers to take specific actions, such as clicking on a link, making a purchase, or downloading a resource.
Visuals: Incorporate images, videos, and graphics to enhance email appeal.
A/B Testing and Optimization
For A/B testing and optimization focus on: 
A/B Testing: Experiment with different elements like subject lines, CTAs, and visuals to identify what resonates best with your audience.
Analytics: Monitor open rates, click-through rates, conversions, and other metrics to track the success of your campaigns.
Optimization: Use insights from A/B tests and analytics to continually refine your email content and strategy.
Personalization and Customization
To achieve personalization and customization consider:
Personalization: Tailor emails to the recipient's name, preferences, and behavior, making them feel more valued.
Dynamic Content: Create emails that adjust based on recipient data, ensuring relevance and personalization.
Automation: Set up automated email sequences based on recipient interactions, improving engagement and conversions.
Email Design and Mobile Responsiveness
For designing and mobile responsiveness focus on: 
Responsive Design: Emails must be visually appealing and functional on various devices, including smartphones and tablets.
Consistent Branding: Maintain consistent branding elements, such as logos and colors, to reinforce your brand identity.
Compliance with Email Marketing Regulations
To align with compliance and email marketing regulations consider: 
Opt-In and Opt-Out: Respect opt-in and opt-out preferences and ensure a clear and easy way for recipients to unsubscribe.
CAN-SPAM Act: Adhere to regulations like the CAN-SPAM Act, which mandates sender identification, accurate subject lines, and opt-out options.
GDPR: Comply with data protection laws like GDPR by obtaining consent for data processing and ensuring data security.
By understanding and effectively implementing these key components, you can create email marketing campaigns that engage your audience, drive traffic, and increase conversions while adhering to legal and ethical standards. 
Email Marketing Best Practices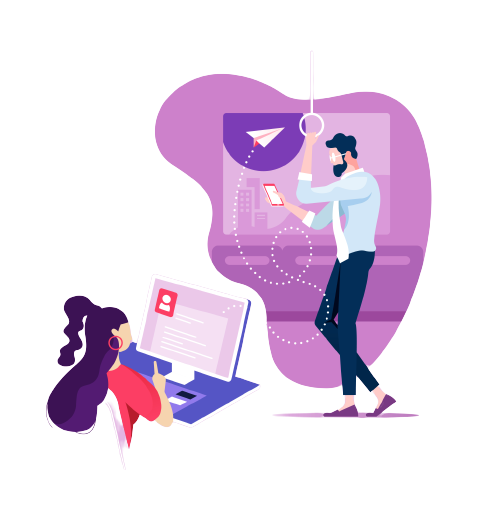 Here are some of the best practices to consider to succeed in email marketing: 
Creating Engaging Subject Lines
Your email's subject line is the first thing recipients see, so it must grab their attention. Craft concise, relevant, and intriguing subject lines that convey the value of the email. Avoid clickbait or misleading tactics, as they can damage your brand's reputation.
Using a Call to Action (CTA)
Every email should have a clear and compelling CTA to guide your recipients on the desired action, whether it's visiting your website, making a purchase, or signing up for a webinar. So, make sure your CTAs stand out visually and position them prominently in your email.
Sending Emails at the Right Time
Timing is crucial, so identify when your target audience is most likely to check their emails. You can focus on factors such as time zone, industry, and the nature of your content can also influence the best send times. In this scenario, A/B testing can help you pinpoint the ideal timing for your emails.
Stay vigilant about avoiding spam triggers, and remember that words, phrases, and tactics that are commonly associated with spam can land your emails in the recipient's spam folder. So be sure to familiarize yourself with best practices and use spam-checking tools to make sure that your emails are deliverable.
Balancing Promotional and Informative Content
Strike a balance between promotional and informative content. While promotional emails have their place, remember that providing value to recipients through educational content, tips, or industry insights can foster trust and engagement. Besides, make sure to avoid overwhelming your subscribers with constant sales pitches.
Building Trust with Your Audience
Trust is paramount, so keep your promises by delivering the content or offers you advertise. Use clear and accurate sender information, including a recognizable sender name and reply-to address. Additionally, honors opt-in preferences and makes it easy for recipients to unsubscribe.
Incorporating these email marketing best practices into your campaigns can enhance their effectiveness. Ultimately, email marketing success hinges on delivering valuable content to a receptive audience, engaging them with compelling subject lines and CTAs, respecting their preferences, and avoiding common pitfalls that lead to spam complaints. By following these best practices, you can build trust, nurture relationships, and achieve your marketing objectives through email.
Common Mistakes to Avoid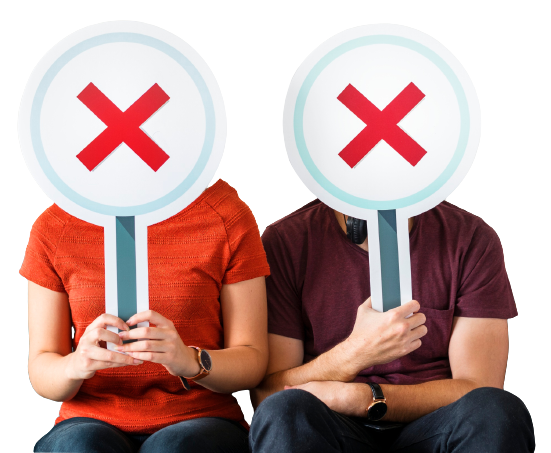 Here are some of the killer email marketing mistakes that you should steer clear of: 
Neglecting Audience Segmentation
Failing to segment your email list can lead to sending irrelevant content to recipients. Segment your list based on demographics, behaviors, and preferences to deliver personalized, targeted messages.
Overlooking Testing and Optimization
Not conducting A/B tests or analyzing email campaign data can lead to missed opportunities for improvement. Regular testing and optimization help refine your strategy and enhance performance.
Neglecting email deliverability factors like sender reputation, list hygiene, and spam compliance can result in emails being flagged as spam and not reaching recipients' inboxes.
Sending generic, one-size-fits-all emails can be a turn-off. So ensure personalization of your emails, to do so you can include practices like addressing recipients by name and tailoring content to their interests, which enhances engagement.
Using deceptive or clickbait subject lines can harm your brand's reputation and lead to increased unsubscribes and spam complaints.
Bombarding subscribers with frequent emails can lead to list fatigue and increased unsubscribes. Find the right balance between staying engaged and avoiding over-saturation.
Failing to promptly process unsubscribe requests can damage your sender's reputation and may result in spam complaints.
Unclear or buried calls to action can lead to missed opportunities. Make your CTAs prominent, specific, and easy to follow.
Maintaining consistent branding across emails to reinforce your brand's identity as inconsistencies in design and messaging can confuse recipients.
Conclusion
Email marketing can benefit your business in many ways, starting from helping you capture new leads to increasing your sales, email marketing can help you stay afloat in any competitive business environment. However, to make sure that your email marketing strategy can help you should abide by the best practices and avoid common pitfalls. However, it is important to know that manually creating an email marketing strategy and converting it into a successful agenda can be hard to achieve. This is where an email marketing software can help you. There are many email marketing software available in the current market for you to choose from. This software can level up your email marketing game and save you time to concentrate on more strategic tasks by providing automated email templates and much more. So, if you are looking to concur email marketing, email marketing software is a must-have for you.