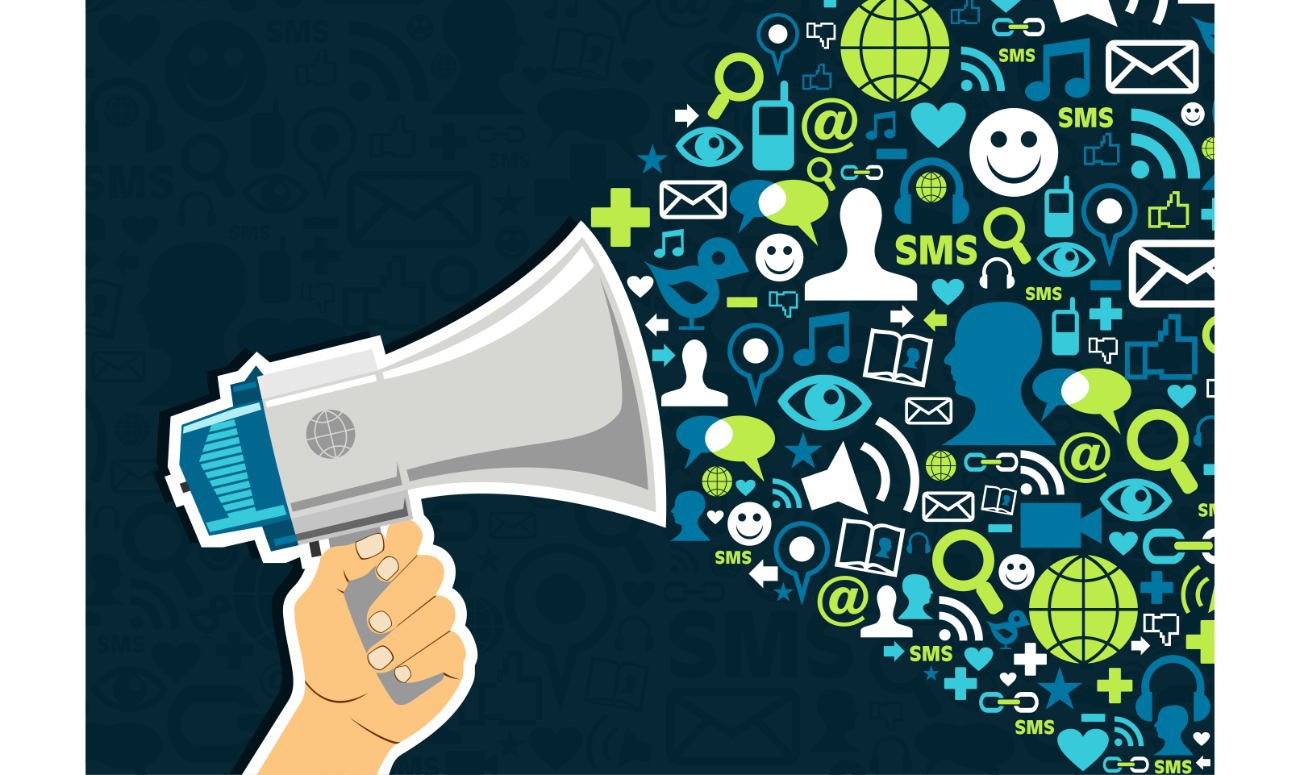 As a business owner, it is essential to leverage the power of social media marketing in order to reach customers and share important information. While traditional Customer Relationship Management (CRM) has been an effective tool for managing customer relationships, Social CRM (SCRM) provides the chance to further deepen your connection with customers by combining technology with powerful insights from social media platforms. By utilizing Social customer relationship management for your business, you can gain invaluable insights about what resonates with your target audience and provide them with a value that goes beyond typical product benefits. In this blog post, we'll explore how Social media platforms can boost growth through increased engagement and provide tips on getting started using this powerful platform.
What is Social Media CRM?
Social Media CRM is an integrated social customer relationship management system that allows businesses to solidify social media channels across different platforms. A social CRM strategy plan involves actively listening to customers, engaging with them, and providing better customer service. Businesses can increase customer loyalty and overall satisfaction by leveraging social interactions over recent social media updates to extract insights about customers' preferences.
Furthermore, social CRM can help identify conversations online mentioning the business as well as frustrations associated with a particular product or brand so that businesses can address key issues through effective communication on social media and help businesses grow.
Social media CRM is a platform that also provides organizations with the necessary tools to manage social media campaigns. Social CRM tools enable businesses to facilitate real-time conversations, track customer behaviour over time, monitor their brands' reach in the industry and analyze data in order to optimize their Social CRM strategy. Various social channels include Facebook, Twitter, Instagram, LinkedIn and other various customer review sites.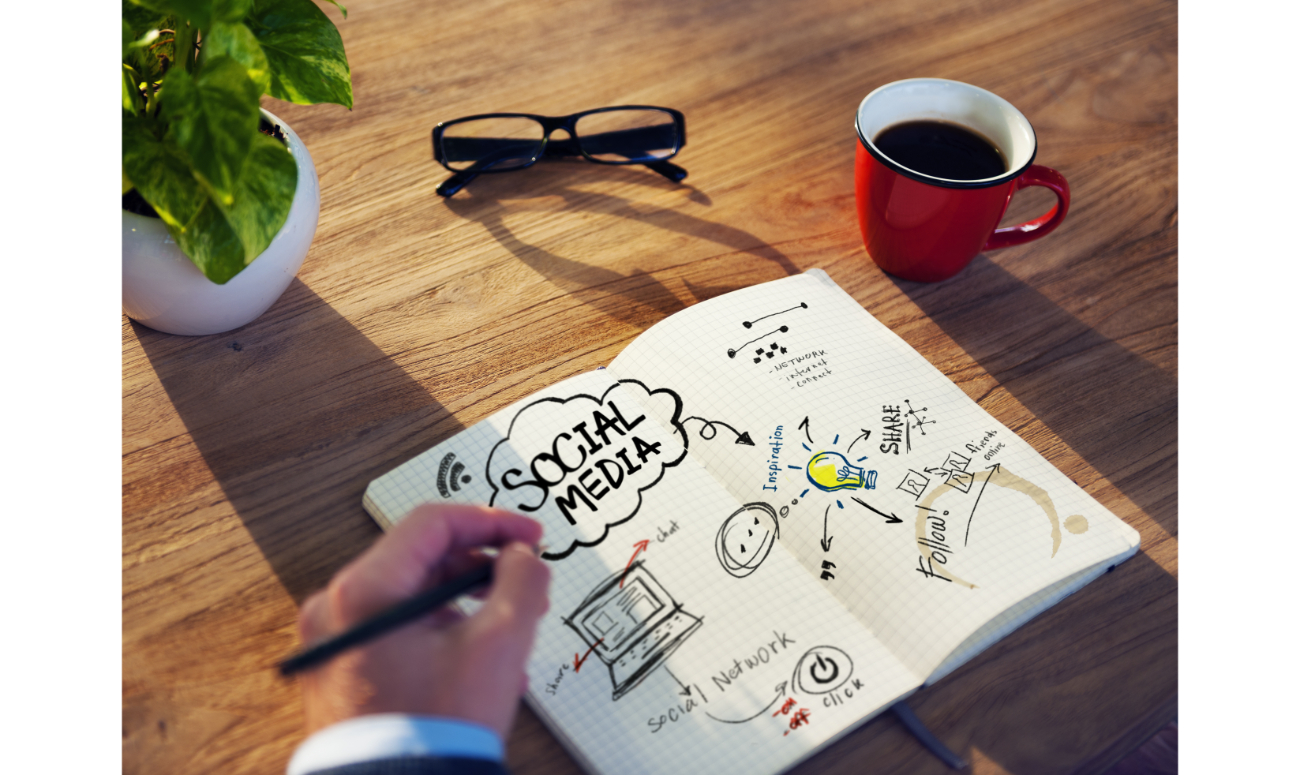 Social media CRM presents organizations with multiple challenges. On the one hand, they need to stay connected to understand consumer needs; on the other, they must maintain a sense of balance to not overwhelm users. Social media CRM ultimately facilitates greater personalization, tailored campaigns, and meaningful connections between customers and organizations.
Importance of social media CRM for your business
Today, social media CRM is an integral part of successful digital marketing strategies. It allows businesses to maintain relationships with customers and engage with them through social networks. Integrating social media into your CRM strategy can give you access to customer profiles, allowing your business teams(marketing and sales team) to focus on leads that show a higher potential for conversion.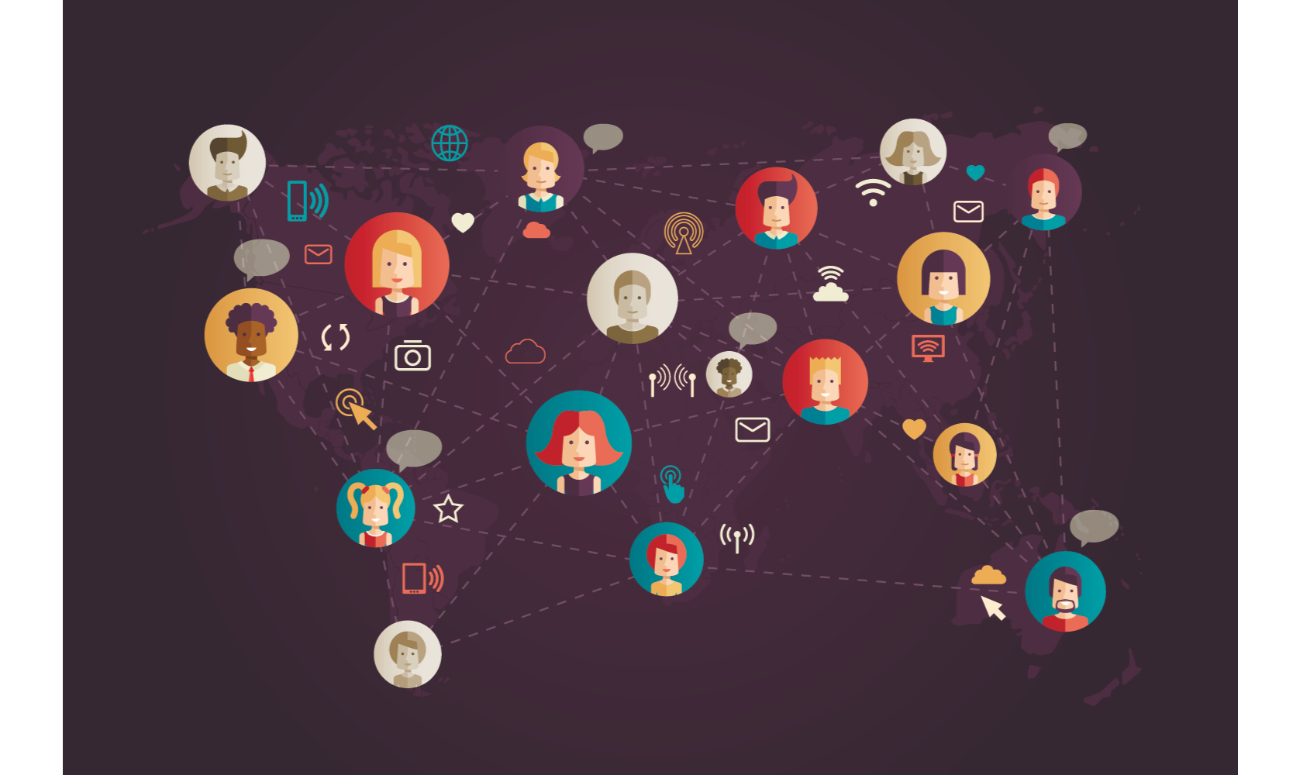 Facing social CRM challenges?
By leveraging social media as part of your CRM platform, businesses can gain real-time insights that help fine-tune their sales and marketing efforts.

Social media CRM helps to build trust with customers by showing them you are listening and taking their feedback seriously.

Social media CRM enables businesses to build meaningful connections with their customers that can help to boost brand loyalty and customer satisfaction.

Streamlining this process provides a more personalized experience than ever before – making it essential to have social media as part of your broader social CRM strategy.
Various Benefits of Integrating Social Media CRM
Social media CRM provides a wide range of benefits, from increasing customer engagement to improving customer service. Here are some of the main advantages:
Increased customer engagement
Increased customer engagement is an incredibly important part of any successful business strategy. Engaging customers in meaningful conversations, taking note of their feedback and understanding their needs through customer data are all great ways to engage customers.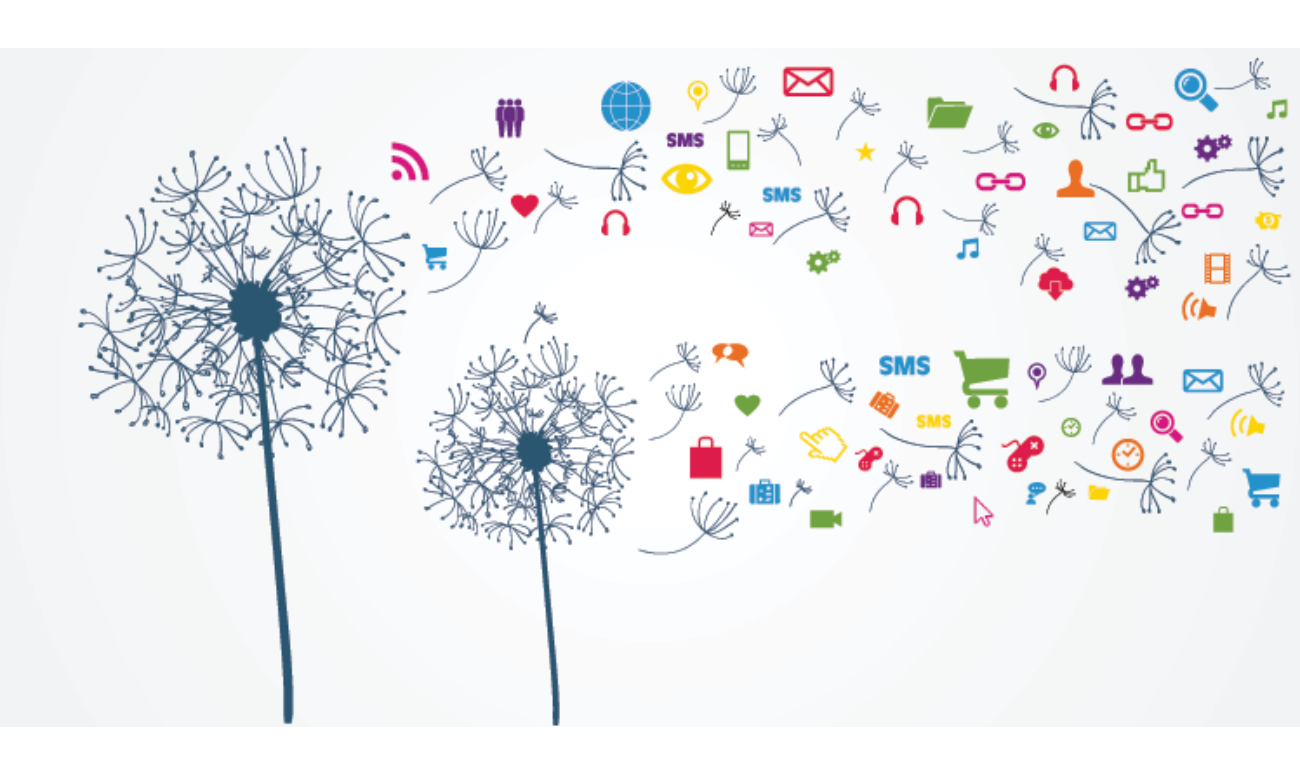 With new technological advancements, it is becoming easier for companies to create highly personalized customer interactions. Utilizing this technology can help businesses create a personal connection with each customer, resulting in increased loyalty and improved profits. It's clear that a focus on customer involvement is an essential element to the success of any business.
Improved customer service and support
Social media CRM provides businesses with an opportunity to provide better customer service by responding to queries and addressing customer issues in real-time. Utilizing social media as part of your CRM strategy can help you monitor customer conversations, respond quickly to dissatisfaction, and deliver a more personalized support experience that customers are likely to appreciate.
A better understanding of customer needs & issues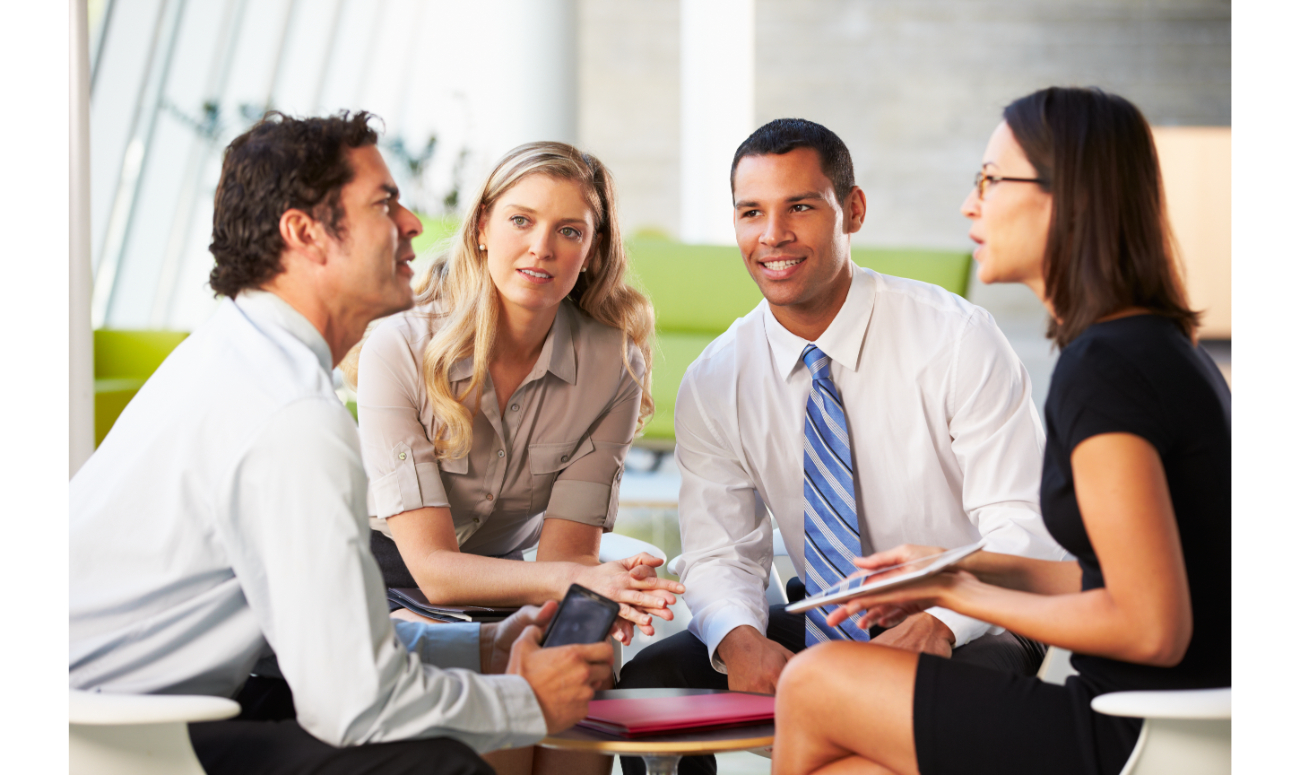 Social media marketing provides a 360-degree view of audience requirements and needs through comments, post sharing, liking, tweeting, and other forms of posting. By analyzing the data on various social media platforms, businesses can in-depth grasp of what customers require at the present time and modify their operations accordingly.
Social media CRM is a powerful tool for businesses to identify customer problems and strive to provide the best solutions. It helps companies proactively listen to customer conversations, understand their needs, and address their issues in real time on different social networks. With new technological advancements, companies can now create highly personalized experiences that help in better customer service and support.
Understanding changing industrial trends
In a rapidly changing social media environment, you must always keep a watchful eye on things. In other words, it could be difficult for customers to remain connected to their social network. By leveraging social media data, businesses can gain insights into the latest trends and changes in their industry.
Social media is an extremely valuable tool for understanding trends and customer sentiment in real-time. By analyzing conversations, brands can gain insights into what people are talking about, what they like and dislike, as well as emerging trends. This data is usually unfiltered(transparent) and allows companies to get a better understanding of what their customers are looking for or expecting from them.
Additionally, social media conversations also provide feedback from customers through sentiment analysis regarding complaints or appreciation points that can be addressed by the company quickly and effectively. This data can then be used to create solutions that meet customer needs, leading to more positive experiences with the brand overall. Furthermore, social media can also help companies identify trends before they become mainstream, allowing them to stay ahead of the competition.
Communication across different channels(Omnichannel communication)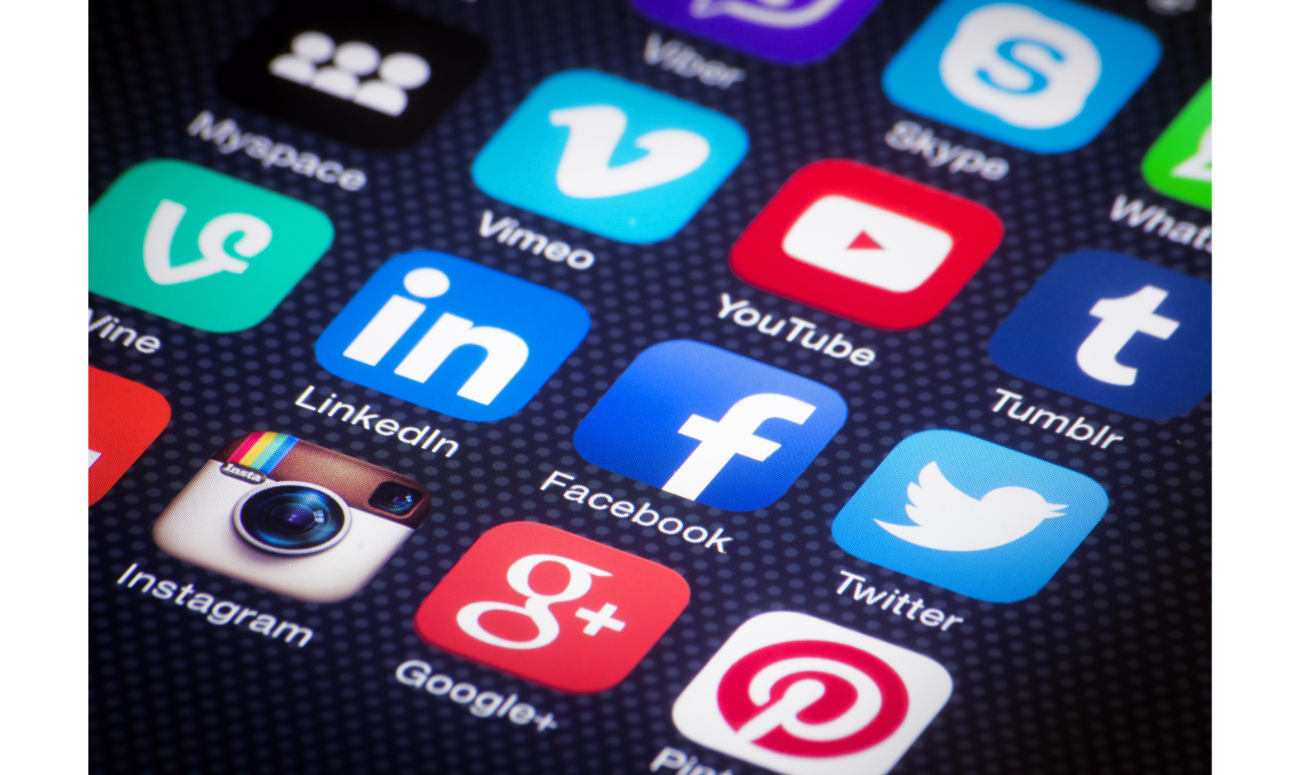 Social CRM can also help businesses streamline communication across different social media channels like Facebook, Twitter, LinkedIn, and Instagram. By using social media as part of your CRM platform, you can create a unified customer experience by providing customers with the same interaction regardless of which channel they use to contact you.
Social listening is the process of scanning social media channels for mentions of a particular brand or its competitors. Social listening features help in understanding customer sentiment around a brand's product or services as well as its overall reputation. This helps brands respond to customer complaints more efficiently, develop new strategies based on the insights gathered, track competitors and measure marketing effectiveness.
With deep analytics capabilities brands can implement advanced features like sentiment analysis that allow them to better understand and respond to customer feedback from various sources like comments on posts, sharing the posts, DMs from social media channels etc.
Social selling is the process of leveraging social media channels to effectively reach out to potential customers, identify their needs and interests, and sell products or services that are tailored accordingly. It involves interacting with customers on a personal level by sending relevant offers and updates and ultimately building an engaged community around your brand.
This helps to ensure that all customer queries and requests are effectively managed and resolved in a timely manner.
Higher conversion rates from social media followers to paying customers.
Finding potential leads from social media followers can be a difficult task and require considerable expertise. However, there are various strategies that marketers can employ to convert those potential leads into paying customers. One of these strategies involves using targeted advertising to create custom audiences on social media platforms with the use of social CRM platforms. This allows businesses to direct their marketing efforts to potential customers without wasting money by targeting people who are unlikely to convert.
With the right approach, companies can take advantage of this new potential customer base and drastically increase conversion rates from social media followers.
Attract a maximum audience and automate lead generation process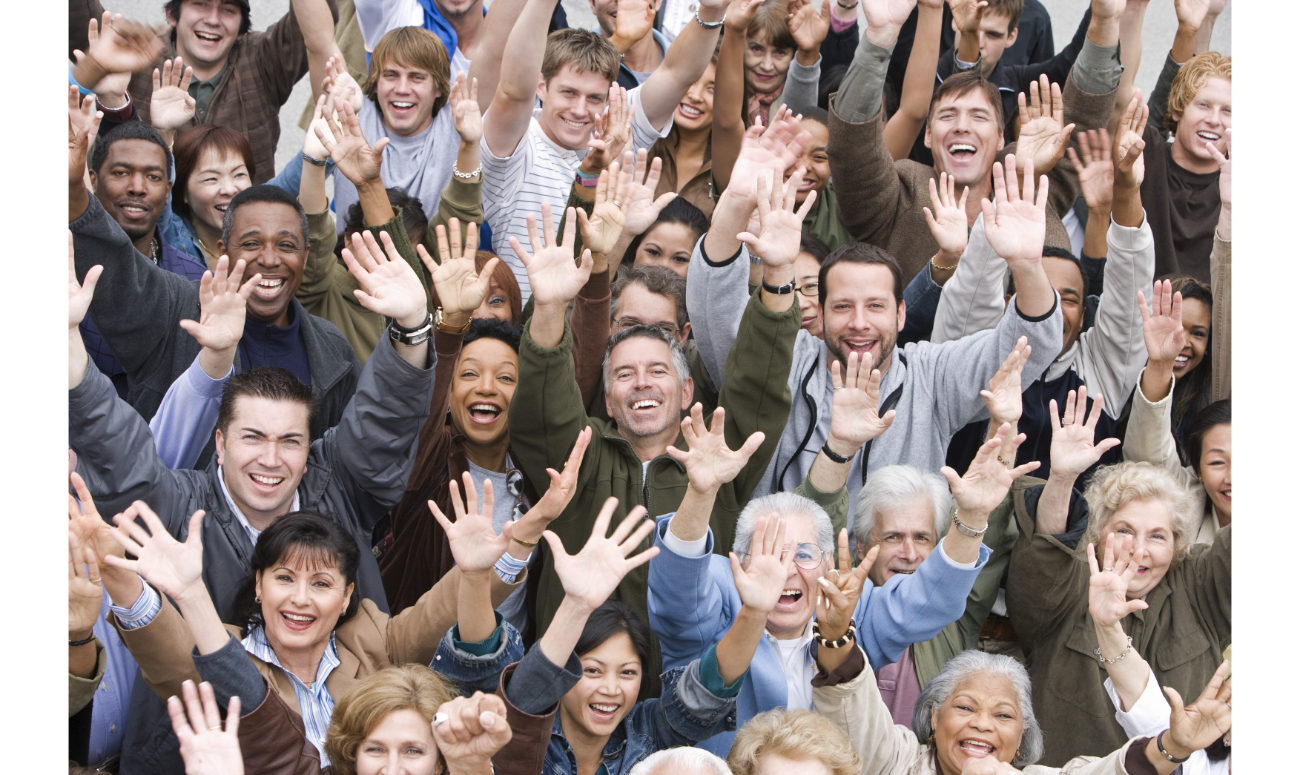 Social media provides a great platform for businesses to reach out to their target audience and build relationships with potential customers. By utilizing social media CRM software, companies can generate leads by targeting people who are likely interested in their products or services.
Furthermore, businesses can automate lead generation by creating campaigns that utilize marketing automation tools such as automated emails, and SMS notifications across multiple channels. These tools allow the marketing team to send tailored messages at the right time and ensure that customers have a positive experience interacting with the brand.
Moreover, companies can predict customer preferences based on past interactions and tailor their offerings according to those preferences. This allows businesses to more effectively engage with potential leads and increase their chances of conversion.
Run more efficient marketing campaigns with social media
Leveraging social media is an essential part of any marketing campaign in today's world. Utilizing social CRM software allows marketers to create targeted campaigns quickly and effectively while driving better results with social data. Doing this helps to optimize the cost associated with running successful marketing campaigns while ensuring they reach the right audience.
Social media is a cost-effective tool for businesses to reach their target audience. With the help of social CRM software, marketers can create campaigns that target potential customers without wasting resources attempting to engage with people who are unlikely to convert. Automated emails, SMS notifications and other marketing automation tools help businesses drive more results in less time, reducing marketing costs.
Promote word-of-mouth marketing
Word-of-mouth marketing is a powerful tool for businesses to create exposure and brand recognition.
Social media platform is a wonderful place for social media users to share their interests and like in casual conversation. Whenever there is an advertisement or campaign, users debate in the comments, share their opinions, and recommend the best products and services.
Today, everyone from young infants to senior citizens uses social media, primarily Facebook, Instagram, Twitter, and LinkedIn. This form of advertising, in which individuals spread ideas and opinions based on their own personal experiences, is known as "word of mouth" or "word of mouth marketing." And we tend to believe when we learn that existing customers have a positive experience with the product or service in question.
Overall, it is an excellent marketing resource for launching campaigns and gaining insight into prospective competitors. By leveraging the potential of social CRM software, businesses can more effectively promote word-of-mouth marketing and build a community around their brand. 
Maximum utilization of audience online presence.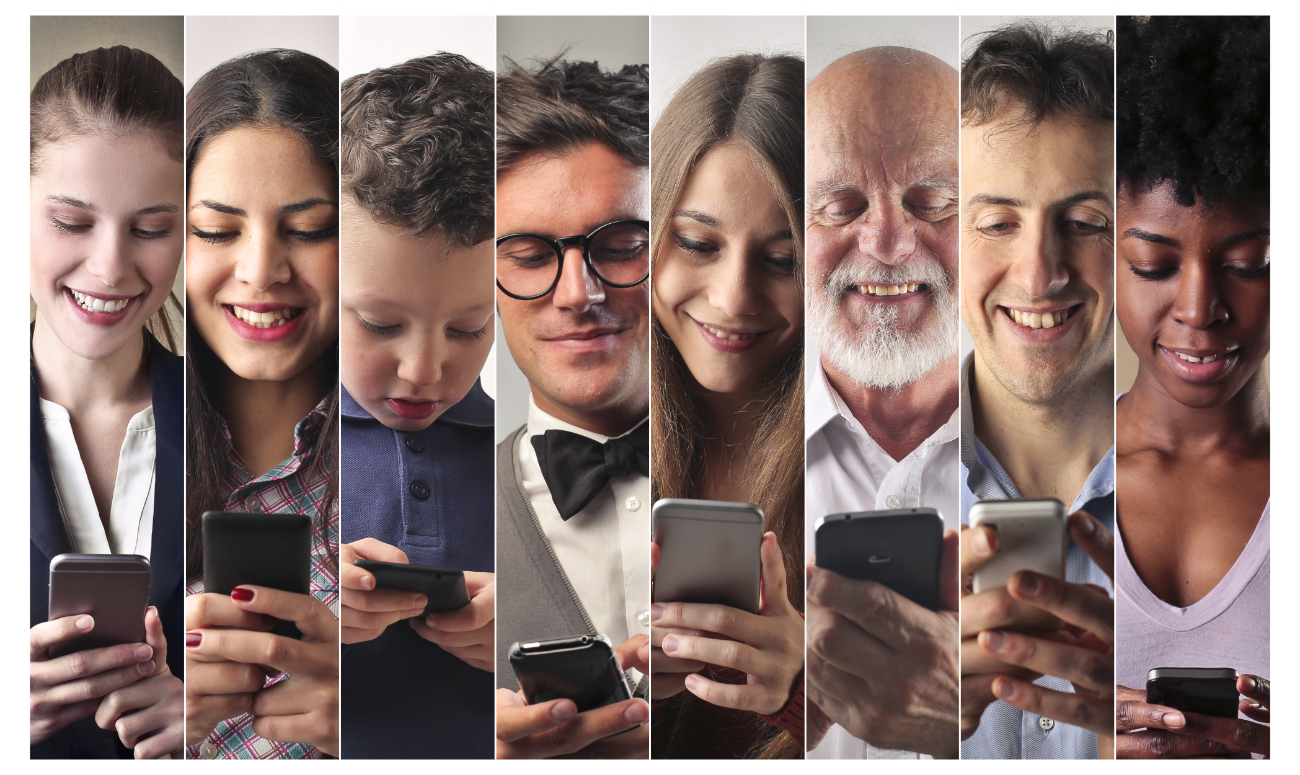 Leveraging social media and CRM tools to maximize the utilization of your audience's online presence can be a powerful way to drive leads, make your business more popular, and build a positive reputation. You can use social platforms to share details about your products and services, engaging with both existing and potential customers.
By implementing social media CRM tools, customer service teams can quickly and effectively respond to their customers in real-time. This is a great way to foster relationships with customers, increase trust and help build brand loyalty. Maximum utilization of audience online presence is key to improving customer experience and growing businesses in today's digital age.
Greater insights into customer behaviour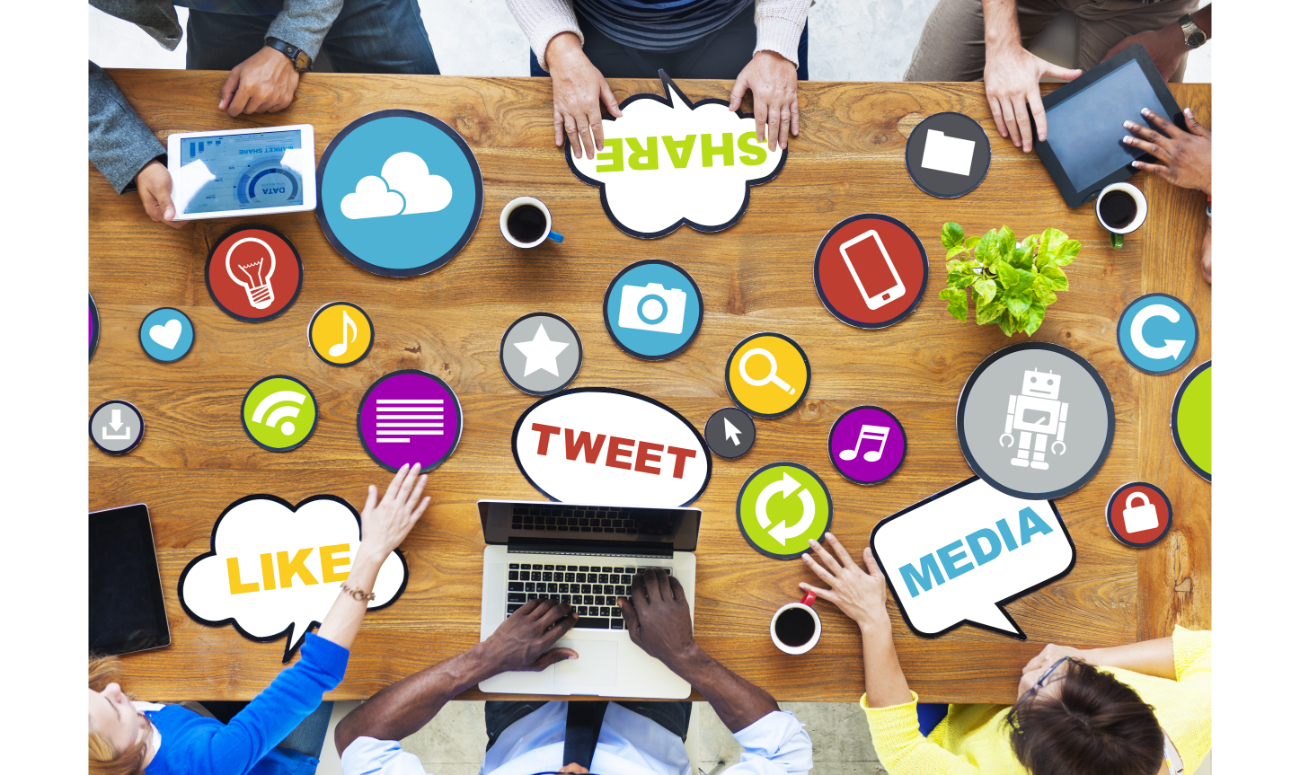 Integrating social CRM into your business strategy gives you access to valuable insights, allowing you to create a more personalized and engaging customer experience. This can help to boost customer loyalty, increase sales, and improve brand recognition.
Analysis and Insights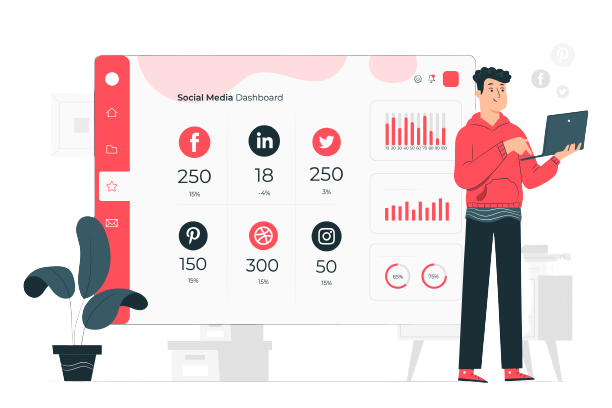 Facebook
Facebook Insights is a powerful tool that can give you a wealth of information about your Facebook page. Insights can tell you how many people are liking, sharing, and commenting on your posts, as well as how much reach your posts are getting. You can also use Insights to see which of your posts are performing the best and adjust your content accordingly.
Twitter Analysis
Twitter Analysis provides data on your tweets and followers. It includes information such as the number of impressions, engagements, and clicks for each tweet. You can use this data to track the performance of your tweets over time and make changes to improve your results.
Instagram Insights
Instagram Insights is a built-in tool that provides users with data about their posts and followers. To access Instagram Insights, simply click on the "Insights" tab on your profile page. From there, you can view data about your most popular posts, the times when your followers are most active, and your follower growth over time.
Analyze Your Followers
Another way to gain insights about your Instagram account is to analyze your followers. Twitter bios and find out information such as their location, interests, and influence. This information can be helpful in understanding who your followers are and what content they might be interested in.
LinkedIn Insights and analysis
LinkedIn Insights is a feature that allows you to see detailed information about your profile views, who has viewed your profile, and how you compare to other LinkedIn members. This information can be useful in understanding who is interested in your profile and what kinds of content they are most interested in.
LinkedIn Metrics is a feature that allows you to see detailed information about your account activity, including the number of connections you have, the number of messages you've sent, and the number of times your profile has been viewed. This information can be useful in understanding how active you are on LinkedIn and what kinds of content is most popular with your connections.
LinkedIn Analytics is a feature that allows you to see detailed information about your account activity, including the number of profile views, the number of connections, and the number of messages sent. This information can be useful in understanding how popular your profile is and what kinds of content is most popular with your connections.
Utilizing social CRM tools can help companies track the progress of their customers' reviews, monitor competitors, and even incentivize customers to post positive reviews about their products or services.
Moreover, businesses can use this data to provide better customer service by responding faster to customer queries and complaints. This helps to ensure that any negative experiences are managed properly in order to protect the brand's reputation.
Increased brand awareness
With the overwhelming presence of social media, brand awareness is easier than ever to increase. Posting content regularly about your brand and sharing customer testimonials helps to spread awareness and create a reputation within the community. Through social media management platform, let customers know that your business is active and actively engaging with its customer base.
Customer relationship management collaboration with social media can be used to track and organize customer contacts, allowing for more targeted interaction with potential customers. In addition, social media is becoming a source for people to learn and gather knowledge rather than just find entertainment – making it one of the most effective marketing platforms available. With its ability to connect people from multiple geographic areas to interact, share knowledge and collaborate on projects, it is quite helpful for generating leads for marketing purposes.
Use social CRM to understand the true value of a lead and a customer
The ability to see exactly how social conversations can be converted into sales allows one to understand the social lead value. This will guide the way to set a social media budget. It will also help you identify the best social media channels to target and measure their effectiveness.
In addition, understanding the customer lifetime value of a lead or customer will provide insight into how much it would cost to acquire them through various strategies such as paid advertising, organic search or referrals. This data can then be used to inform future marketing campaigns and optimize return on investment.
Overall, incorporating a social CRM system into your marketing strategy can help you build a long-lasting relationship and understand customer lifetime values and create better content for your target audience- providing customer satisfaction.
Easier collaboration with employees and customers
Social CRM makes it easier for businesses to communicate with their customers, as well as internal teams. By being able to track conversations and interactions in one place, it allows companies to quickly respond to customer inquiries and provide support when needed. Additionally, social media platforms can be used to share updates and news about the product or services offered by a business, allowing employees to stay up-to-date on important developments within the company. With improved collaboration between customers and the company, businesses can create better relationships and generate more sales leads. This is especially beneficial for B2B companies that rely heavily on customer relationships for success. Unrivalled insights and analytics Social CRM gives you access to powerful analytical tools.
Schedule your posts on different social media platforms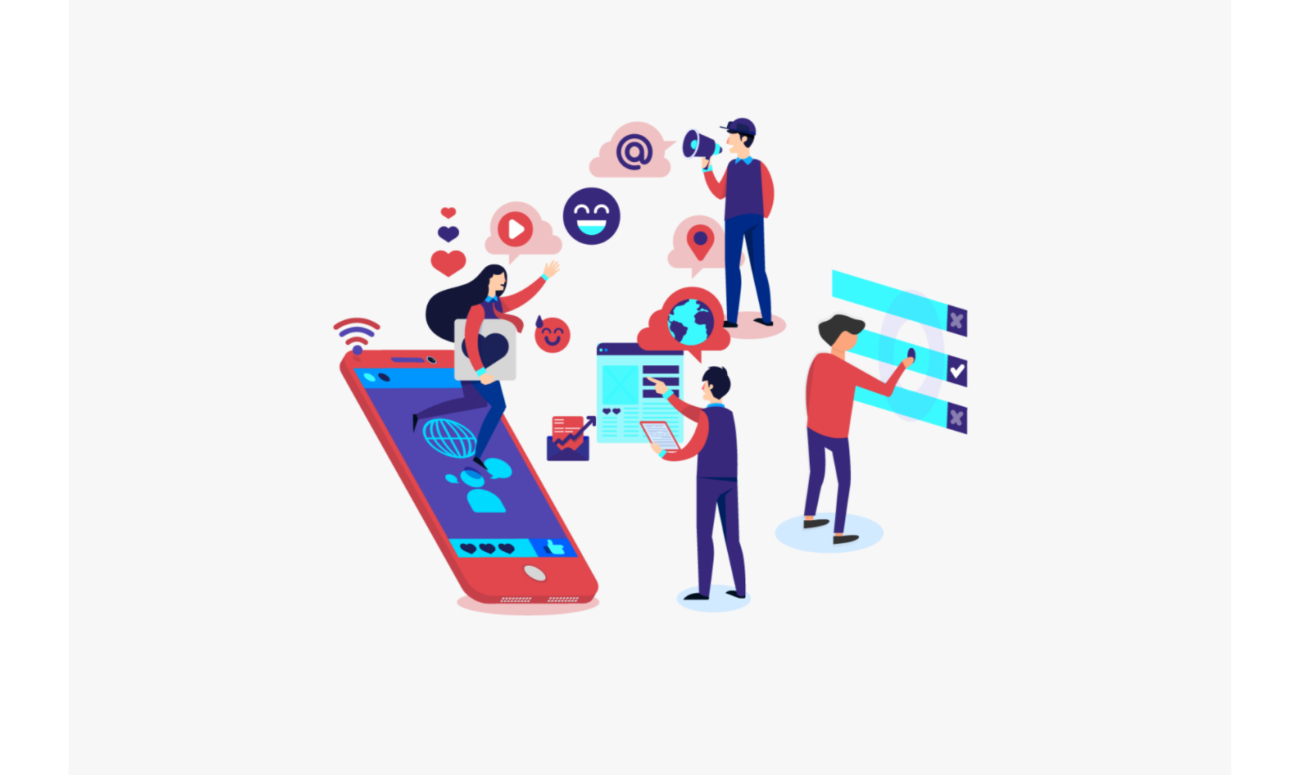 By scheduling posts on different social media platforms, businesses can reach a larger target audience and increase their brand visibility. This can be done by creating content tailored to each platform, such as video or image-based content for Instagram, or longer-form posts for Twitter.
Additionally, businesses can use analytics to track engagement rates across different platforms to determine which ones are more effective for their marketing strategies. By doing so, businesses can optimize their approach and ensure that they're targeting the right audience with the most relevant content.
Moreover, businesses can leverage scheduling Social media CRM tools(By integrating social media channels into CRM platforms) to automate the process of posting content on certain days and times.
Businesses can schedule the post as follows:
1. Choose the platform on which you want to post.
2. Decide what kind of content you want to post.
3. Write your content and schedule it for the date and time you want it to go live.
4. Include any relevant hashtags or mentions.
5. Make sure to proofread your content before schedule.
6. Once your content is live, be sure to monitor it and engage with any comments or questions.
This not only saves time but also helps to ensure that content reaches users when they're most likely to engage with it. With insights generated from analytics tools, businesses can understand what type of posts draw the most attention and tailor future postings accordingly. Furthermore, scheduling posts ahead of time will allow business owners to focus on other tasks while allowing their content to be seen by potential customers at the right time and place.
Invest in Right Social Media CRM
Incorporating social CRM tools into your marketing strategy can be highly beneficial for businesses of all sizes. By leveraging powerful analytical tools, companies will gain unrivaled insights and analytics that allow them to track conversations and interactions in one place, understand customer lifetime values, create better content tailored to different platforms such as Instagram or Twitter, increase brand visibility through automated scheduling of posts at the right times/places; ultimately helping build long-lasting relationships with customers while optimizing return on investment.
Define your goals
The first step in choosing the right social media CRM is to define your goals. What do you hope to achieve by using a CRM?
Research your options
Once you know what you want to accomplish with a social media CRM, it's time to start researching your options. It's important to take the time to find one that will meet your specific needs. Be sure to read online reviews and compare pricing before making your final decision.
Set up a free trial
Most social media CRMs offer a free trial period, so be sure to take advantage of this before making your final purchase. This will allow you to test out the features of the CRM and see if it's a good fit for your business.
Train your team
Once you've chosen a social media CRM, it's important to train your teams(sales team, marketing team) on how to use it effectively.
Monitor your results
Finally, once you've implemented a social media CRM, it's important to monitor your results. Keep track of your sales and customer service metrics, customer data, and social interactions. This will help you determine whether or not the CRM is having a positive impact on your business
Investing in an effective Social Media CRM is essential if you want your business to reach its full potential!
Final Thoughts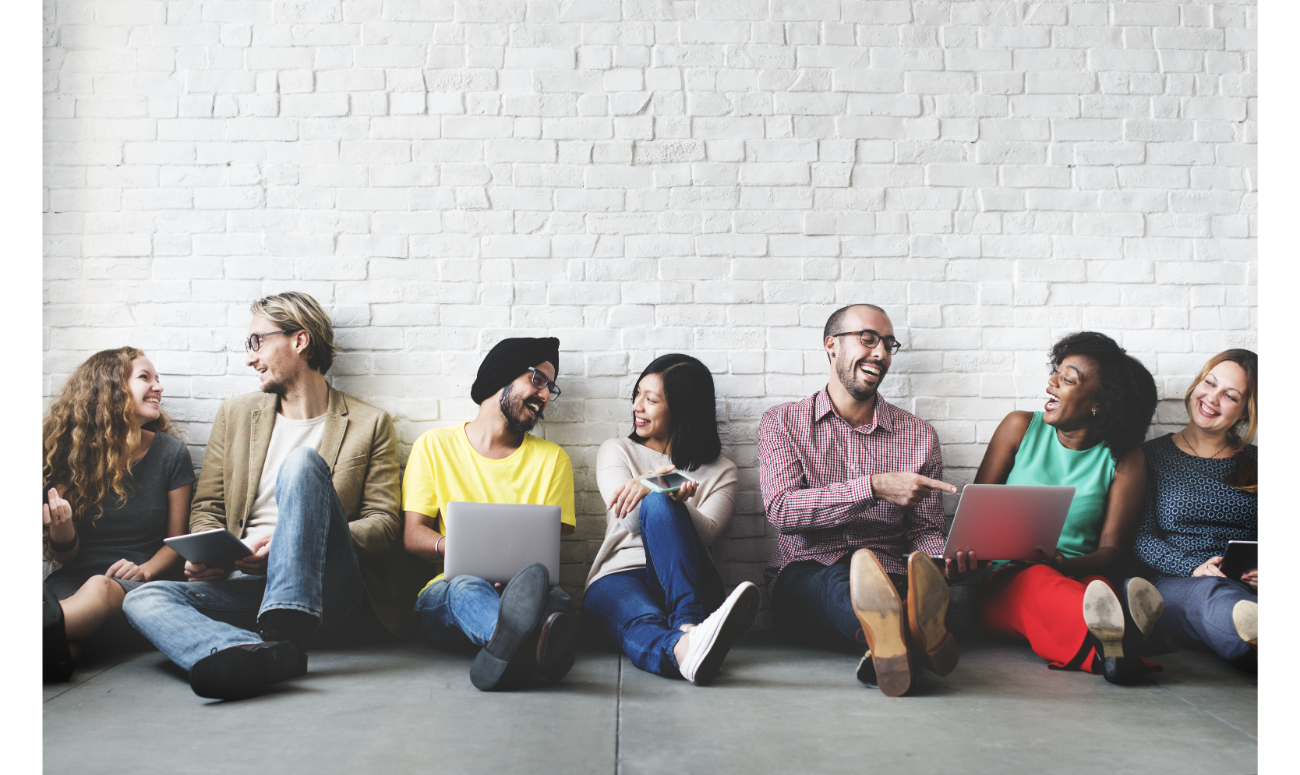 In a nutshell, Social Media CRM can be an effective weapon for the success of your business by providing significant benefits such as using various social channels to promote your business and brand it, attract maximum leads and make the best out of people's online presence.
The cost-effective solutions offered by the software help in getting insights into people's interests and likings, and analyzing various parameters on different social media channels to get detailed metrics of social media output. Moreover, the interactive element of social media adds more benefits by enabling creativities like campaigns, contests, etc. resulting in higher engagement with loyal customers.
The best part about this solution is that it limits human resources and minimizes overall marketing costs and still provides successful results. To sum up, all these benefits, if your business is planning to embark on a journey with Social Media CRM Software then now is the time to get started and get the best solutions to amplify your potential reach!