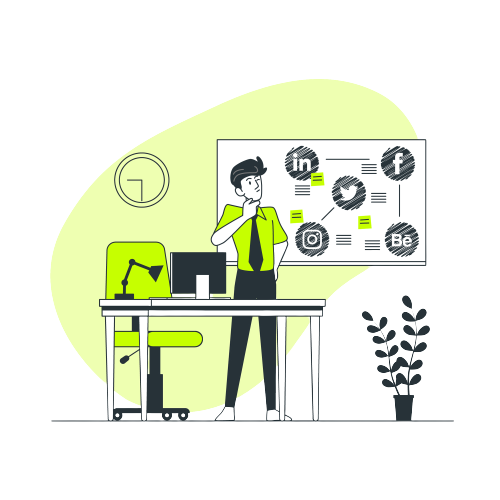 The Power Duo: Maximizing Results with Top CRM Social media integration Tools
These days, where customer interactions span across various touchpoints, CRM social media integration has emerged as an outstanding strategy for businesses. This integration creates a dynamic synergy that holds the potential to transform customer engagement and drive business growth.
CRM systems are powerful tools designed to manage, analyze, and optimize interactions with current and potential customers. They centralize customer data, track interactions, and provide insights that help businesses better understand their audience. CRM systems empower organizations to build and nurture lasting relationships by delivering personalized experiences and relevant content.
On the other hand, social media has revolutionized communication, enabling individuals and businesses to connect, share, and interact on a global scale. Platforms like Facebook, Twitter, LinkedIn, Instagram, and others have become integral parts of daily life, influencing purchasing decisions, brand perceptions, and customer loyalty. They offer real-time engagement opportunities that are unmatched by traditional channels.
The convergence of CRM systems and social media platforms is driven by the need to create a comprehensive customer engagement strategy that captures the full spectrum of interactions. Here's why CRM Social media integration tools are crucial for businesses: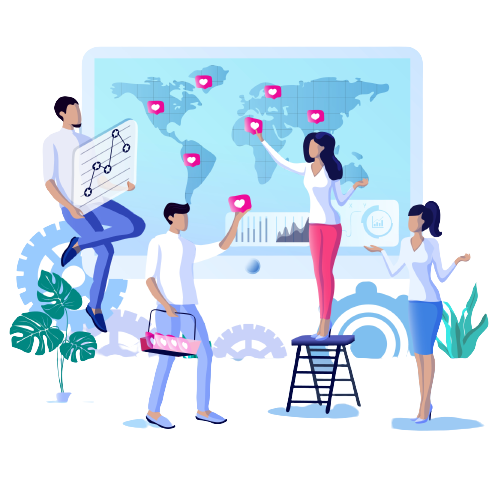 1. Holistic Customer View: By using CRM social media integration, businesses can access a 360-degree view of customer interactions. This encompasses not only traditional touchpoints like email and phone calls but also the dynamic conversations taking place on social platforms. This comprehensive view allows for a deeper understanding of customer preferences, behavior, and sentiment.
2. Real-Time Engagement: Social media platforms facilitate real-time interactions and discussions. Integrating these interactions into the CRM system ensures that customer queries, feedback, and issues are addressed promptly. CRM social media integration results in proactive engagement that enhances customer satisfaction and loyalty, setting businesses apart from competitors that might miss out on timely responses.
3. Personalized Experiences: With insights from social media interactions, businesses can tailor their marketing efforts to individual preferences. This personalization not only boosts engagement but also drives higher conversion rates. Integrating this data into CRM profiles empowers sales and marketing teams to deliver more targeted and relevant content.
4. Improved Lead Generation and Nurturing: Social media is a goldmine for lead generation. By using CRM social media integration, businesses can identify and nurture leads more effectively. This integration provides valuable context for sales teams, allowing them to engage leads with a deeper understanding of their interests and needs.
5. Enhanced Customer Retention: Social media offers a platform for customers to share their experiences openly. By using CRM social media integration, businesses can identify trends, gather feedback, and address concerns promptly. This proactive approach enhances customer satisfaction and contributes to higher retention rates.
The integration of CRM systems and social media platforms represents a revolutionary step in the evolution of customer engagement strategies. In the following sections, we'll delve deeper into the advantages, features, and strategies of this integration, exploring how it can empower businesses to maximize results and outperform competitors in the ever-evolving landscape of customer engagement.
Advantages of CRM Social media integration tools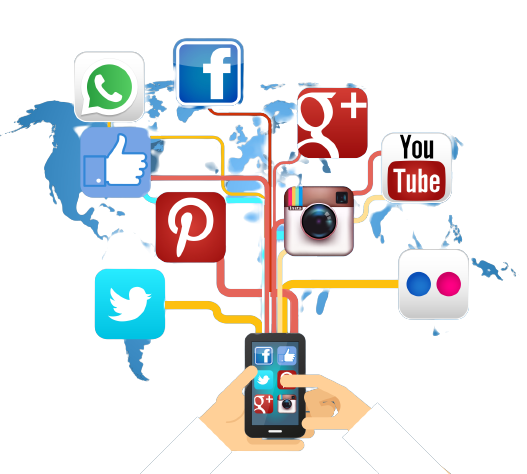 CRM systems and social media platforms integration doesn't just combine tools; it amplifies their impact and opens doors to a realm of advantages that can truly transform your business strategy. Let's explore how CRM social media integration fusion leads to enhanced customer insights, elevated engagement, and seamless lead generation.
1. Improved Customer Insights:
In a world where customers interact with brands across multiple touchpoints, having a comprehensive view of these interactions is invaluable. CRM social media integration offers a holistic perspective by capturing data from various channels, such as website visits, email interactions, and social media engagement. This allows businesses to:
Gain a 360-Degree View: Integrating social media interactions into your CRM creates a unified customer profile. This profile combines data points from different channels, providing a comprehensive overview of each customer's preferences, behavior, and history.
Data-Driven Decision Making: With richer customer insights, businesses can make more informed decisions. By analyzing trends, preferences, and purchase history, you can tailor your strategies to meet the unique needs of different customer segments.
Enhanced Targeting: The ability to understand customer interests and behaviors from both social media and CRM data empowers businesses to create more targeted and effective marketing campaigns.
2. Enhanced Customer Engagement:
Engagement is the cornerstone of building lasting customer relationships. CRM social media integration takes customer engagement to the next level by enabling personalized, timely, and relevant interactions. Here's how:
Real-Time Responsiveness: Social media moves at a fast pace. Integrating social media with CRM allows businesses to respond promptly to customer inquiries, comments, and feedback. This real-time engagement showcases your commitment to customer satisfaction.
Personalization at Scale: Social media platforms offer a wealth of information about individual customers, from their interests to their online behavior. This data can be used to personalize interactions, making customers feel valued and understood.
Fostering Brand Loyalty: Responding to customer interactions on social media with personalized messages not only addresses their concerns but also enhances their perception of your brand. This positive experience can lead to higher customer loyalty and advocacy.
3. Seamless Lead Generation:
Generating and nurturing leads is at the heart of business growth. Integrating social media interactions into your CRM system streamlines lead generation processes:
Holistic Lead Tracking: With CRM social media integration, businesses can track leads from their first social media interaction to conversion. This provides a seamless overview of the customer journey, making it easier to identify high-potential leads.
Automated Lead Nurturing: Once leads are captured, automated workflows can be triggered based on their interactions. For instance, if a lead engages with specific content on social media, the CRM can automatically send follow-up emails tailored to their interests.
Efficient Sales Funnel: Integrating social media and CRM data enables sales teams to prioritize leads based on their level of engagement and readiness to purchase. This optimization of the sales funnel can lead to increased conversion rates.
By harnessing the power of this integration, businesses can create more meaningful interactions, enhance customer satisfaction, and gain a competitive edge in an increasingly digital and customer-centric landscape.
Key Features of Top Social media integration tools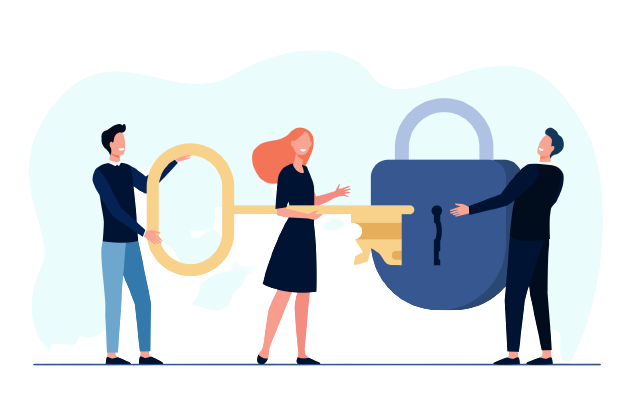 Let's dive deep into the key features of top CRM social media integration tools that empower businesses to harness the power of this dynamic duo.
1. Real-time Social Monitoring:
Modern consumers expect prompt responses and interactions across social media platforms. With real-time social monitoring, businesses can track and respond to social interactions within the CRM interface itself. This means that social media mentions, comments, and messages are seamlessly funneled into the CRM system, allowing your team to stay on top of customer engagement without switching between platforms. This feature not only saves time but also ensures that no valuable interaction slips through the cracks.
2. Unified Customer Profiles:
One of the most valuable features of CRM social media integration tools is the ability to create unified customer profiles. These tools merge social media data with existing customer profiles within the CRM system. This comprehensive view provides a deeper understanding of each customer's interactions, preferences, and behaviors across various touchpoints, including social media. By having a 360-degree view of customers, businesses can tailor their engagement strategies and provide more personalized experiences that resonate with individual needs.
3. Social Media Campaign Tracking:
Effective marketing involves launching campaigns across social media platforms to reach a wider audience. However, tracking the effectiveness of these campaigns can be challenging. Top CRM social media integration tools address this challenge by offering social media campaign tracking features. This capability enables businesses to monitor the performance of their social media campaigns directly within the CRM system. Metrics such as engagement rates, click-through rates, and conversions can be tracked, providing valuable insights into which campaigns are driving the most impactful results.
Why Do These Features Matter?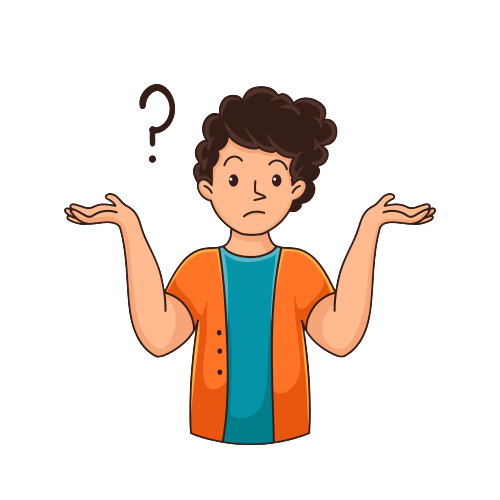 These key features are game-changers for businesses seeking to streamline their customer engagement strategies and gain a competitive edge. Real-time social monitoring ensures that businesses are responsive and agile in addressing customer inquiries and feedback, leading to enhanced customer satisfaction. Unified customer profiles offer a holistic view of each customer's journey, enabling personalized interactions that build stronger relationships.
Social media campaign tracking empowers businesses to allocate resources effectively by identifying which campaigns are generating the most ROI. By seamlessly integrating social media metrics with the CRM system, businesses can make data-driven decisions to refine their marketing strategies and optimize their efforts.
The integration of CRM and social media is a strategic move that can revolutionize how businesses interact with customers and drive growth. The key features offered by top CRM social media integration tools empower businesses to monitor interactions, create comprehensive customer profiles, and track campaign effectiveness. As these tools continue to evolve, businesses that embrace this integration will be well-positioned to create impactful engagement strategies that set them apart in a competitive marketplace.
Creating a Consistent Brand Voice: Aligning Social Media Interactions with Brand Messaging
An integral aspect of a strong brand identity is the brand voice – the unique personality and tone that resonates with your audience. Consistency in your brand voice across all customer touchpoints, including social media, is paramount for building trust, recognition, and long-lasting customer relationships. This is where CRM social media integration tools play a pivotal role.
Importance of Consistent Brand Voice: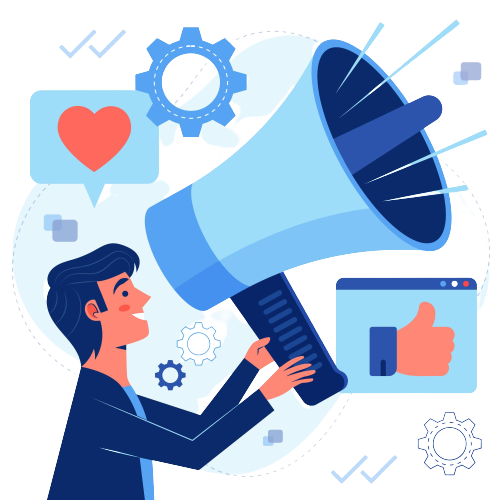 A consistent brand voice embodies your company's values, culture, and mission. It creates a coherent narrative that customers can connect with, fostering a sense of familiarity and reliability. Here's why maintaining a consistent brand voice across social media and other customer touchpoints is essential:
Recognition and Recall: A consistent brand voice helps your audience recognize your content instantly, even in the sea of information that floods social media platforms. This leads to better recall and ultimately boosts brand loyalty.
Trust Building: When customers encounter a consistent brand voice across various channels, it establishes a sense of reliability and trust. They perceive your business as authentic and transparent.
Storytelling: A consistent brand voice enhances your storytelling capabilities. It enables you to convey your brand's narrative consistently, allowing customers to become emotionally invested in your journey.
Coherence: Inconsistencies in your brand voice can lead to confusion and dilution of your message. A unified voice ensures a coherent and cohesive customer experience.
Differentiation: A unique and consistent brand voice sets you apart from competitors. It helps customers distinguish your business in a crowded market, making you memorable.
How CRM Social media integration Tools Assist?
CRM social media integration tools play a pivotal role in ensuring your brand voice remains consistent and aligned across various customer touchpoints:
Unified Customer Profiles: These tools merge data from social media interactions with your CRM, creating comprehensive customer profiles. This unified view enables your team to better understand customers and tailor interactions accordingly.
Centralized Communication: Integration tools allow you to manage social media interactions within the CRM platform. This centralized approach ensures that your team responds to customers with a consistent tone, regardless of the communication channel.
Access to Historical Interactions: By having access to previous interactions, your team can maintain context when communicating with customers. This prevents situations where customers need to repeat themselves and maintains a seamless brand experience.
Personalization at Scale: CRM social media integration tools enable you to personalize interactions based on historical data. This personal touch, delivered consistently, resonates with customers on a deeper level.
Monitoring Brand Sentiment: Integration tools often include sentiment analysis features, helping you gauge how customers perceive your brand. This allows you to adjust your messaging and tone as needed to maintain a positive image.
Collaborative Efforts: Integration tools facilitate collaboration among your team members. This ensures that everyone is aligned with the brand voice and consistently delivers the brand's message.
A consistent brand voice across social media and other customer touchpoints is a linchpin for building a strong and enduring brand identity. CRM social media integration tools provide the means to maintain this consistency by aligning social media interactions with your brand messaging.
Getting Started with CRM Social media integration Tools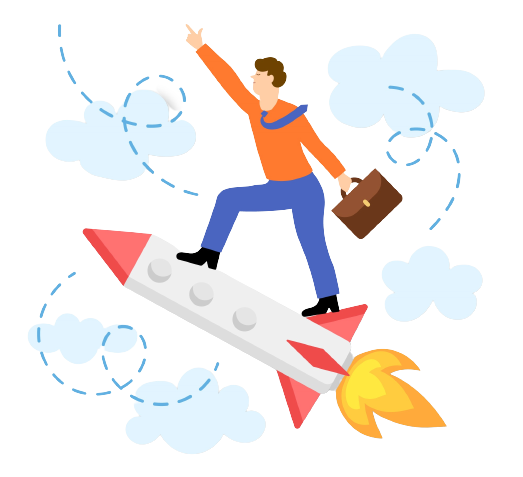 If you're considering harnessing the power of CRM social media integration, here are different ways to start this transformative journey.
Step 1: Define Your Objectives and Strategy
Before diving into integration, clearly define your goals. Are you aiming to enhance customer support, streamline lead generation, or personalize interactions? Align your integration efforts with your business objectives to ensure a focused and successful implementation.
Step 2: Select the Right CRM social media integration Tool
Choosing the appropriate integration tool is pivotal to the success of this endeavor. Look for tools that offer seamless synchronization between your CRM system and social media platforms. Consider factors like ease of use, compatibility with your existing systems, and the range of features they provide.
Importance of Tool Selection:
Data Accuracy: The integration tool should ensure accurate data transfer between your CRM and social media channels.
Platform Compatibility: Ensure the tool supports the social media platforms most relevant to your business.
User-Friendly Interface: A user-friendly interface simplifies configuration and ongoing management.
Customization Options: Look for tools that allow customization to match your unique business processes.
Support and Updates: Choose tools that offer reliable customer support and regular updates to stay current.
Step 3: Integrate Social Media Profiles
Once you've selected your integration tool, start by connecting your social media profiles to your CRM system. This integration will allow you to capture social interactions and insights within the CRM interface.
Step 4: Align Data Fields
To ensure seamless integration, align data fields between your CRM and social media accounts. This alignment enables accurate data transfer and prevents discrepancies.
Step 5: Establish Data Sync Frequency
Determine how frequently data should be synced between your CRM and social media platforms. Real-time syncing is ideal for timely responses, but you can also choose scheduled intervals based on your business needs.
Step 6: Customize Social Interactions
Leverage the customization features of your integration tool to personalize interactions based on customer behavior and preferences. Tailored responses enhance customer engagement and satisfaction.
Step 7: Monitor and Analyze
Regularly monitor the data and interactions flowing through the integrated system. Use analytics to track metrics such as engagement rates, lead conversions, and customer feedback.
Step 8: Refine and Improve:
Based on the insights gathered, refine your CRM social media integration strategy. Make necessary adjustments to enhance the effectiveness of your interactions and achieve your objectives.
Step 9: Stay Updated with Trends:
The landscape of both CRM and social media is continuously evolving. Stay informed about emerging trends, new features, and updates in both domains to ensure your integration remains relevant and effective.
Conclusion!
Getting started with the best CRM social media integration requires careful planning, the right tools, and a commitment to aligning your efforts with your business goals. By selecting the right integration tool, customizing interactions, and leveraging the power of data-driven insights, you'll not only streamline your operations but also unlock a new level of customer engagement and business growth. As you start this journey, you'll get to know that the true power of integration lies in its ability to create a seamless synergy between your CRM and social media platforms, enabling you to offer personalized and exceptional experiences to your customers.